Meet Paballo Monareng - Geekulcha Crew
Written by Tiyani Nghonyama on Tue, 01 Mar 2022 11:23AM
---
As shy as a bunny on fine day of Easter but there by Geekulcha, we as say as shy as a Paballo. Certainly one of the best dressed Geeks at Geekulcha, just give him a laptop and let him write code. 
Paballo Monareng was born in Mamelodi (Pretoria East) but raised in Soshanguve (Pretoria North). A lover of music of which he enjoys spending time with his DJ friends and also plays music at Geekulcha Hackathons to keep the geeks up active in building solutions.
He joined Geekulcha in 2018 through the Ikusasa learnership programme and then at the end, the Geekulcha COO decided to keep him as developer having seen the potential, eagerness, and a hungry and curiouus mind for to learn and grow in the tech industry. Sooner than later, he expressed his interest to upskill young minds and this fitted perfectly with Geekulcha skills model.
Some of the things he has worked on at Geekulcha:
Business Model Canvas tool used during the Digital Literacy for Development (DL4D) training project
Enterprise systems for access
Future GeekStars portal
Youth programmes in rural areas
Curriculum content development for trainings
When asked what his biggest interest was, he answered "know learn more about the tech space". He continues to learn learn even more and is ready for an challenge to build technological sloutions whether coding from a church or a long distance training.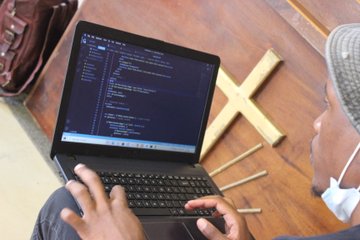 He is driven by passion and living the best experience of seeing others grow in their own setting. Paballo has mentored a lot of young people and females who are navigating their way into the world of ICT.
Building the next generation
Paballo never shies from being on the ground to impart skills on the young minds and people in marginalised communities in particular.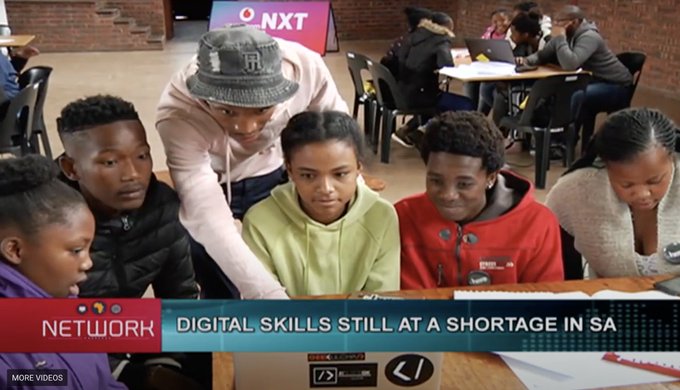 His hobbies include coding and listening to music - this is the guy ask the difference between Soshanguve and Mamelodi amapianos.
As Paballo continues to master his craft in the space, Geekulcha commits support and guidance in his growth path.
---